Deploying Preseem in your network. Topology considerations and options.
When deploying Preseem in your network, there are a few things to consider when deciding where in the network the device needs to reside.
1. Traffic Intersection
The Preseem appliance acts as a transparent Layer-2 bridge in your network, and can intersect any arbitrary link(s) in your network. When deciding where in the network to place the device, we must determine the physical type of connection between the existing devices. Common connection types include:
RJ-45 (1 or 10Gbps Ethernet)
SFP (1Gbps Ethernet)
SFP+ (1 or 10Gbps Ethernet)
The physical medium for the network link to be intersected determines the type of network interfaces required for the Preseem appliance.
2. Subscriber Traffic Visibility
The Preseem appliance associates traffic to subscribers by IP address. During the onboarding process, we will integrate your Preseem installation with your billing system or by having you provide the data to us via spreadsheet. For this reason, each subscriber monitored by Preseem should have one or more IP addresses visible by the Preseem appliance. The consequence of this requirement is that the Preseem device must intersect the network on the private side of the NAT.
3. Preparing for Preseem
A typical ISP network often looks something like this. Edge and core routers provide connectivity between the access and distribution layers of your network to your upstream transit or internet provider: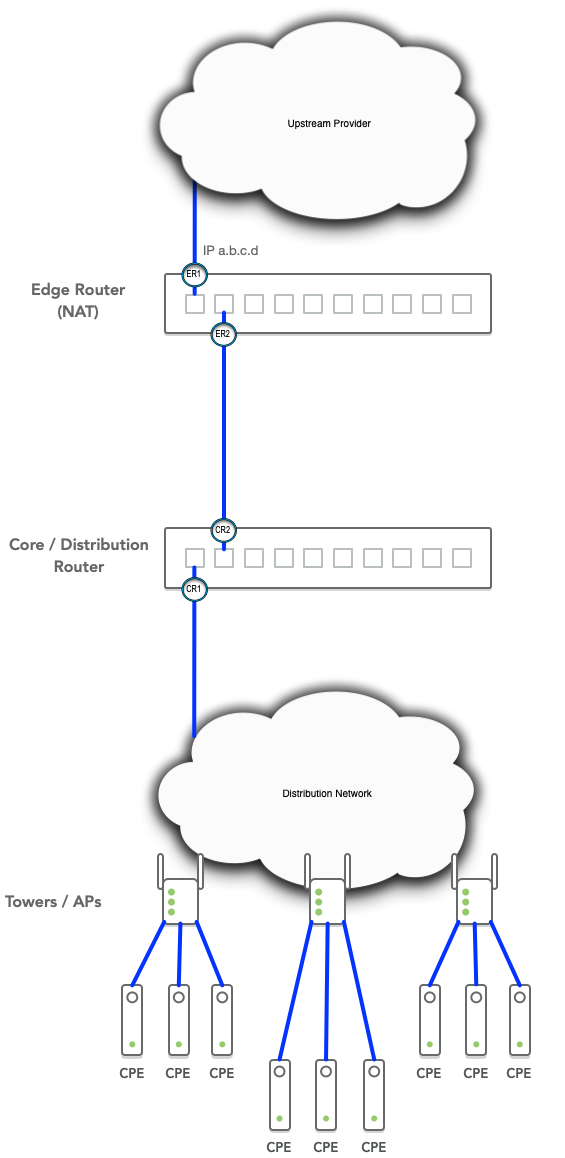 4. Connecting Preseem's Management Port
The first thing to do is to connect the Preseem device to your management network. Connect the management port to your management network and assign a static IP address to the Preseem device. Allow SSH access to the Preseem device to our staff and we will validate that the appliance or server is correctly installed as well as perform any necessary updates.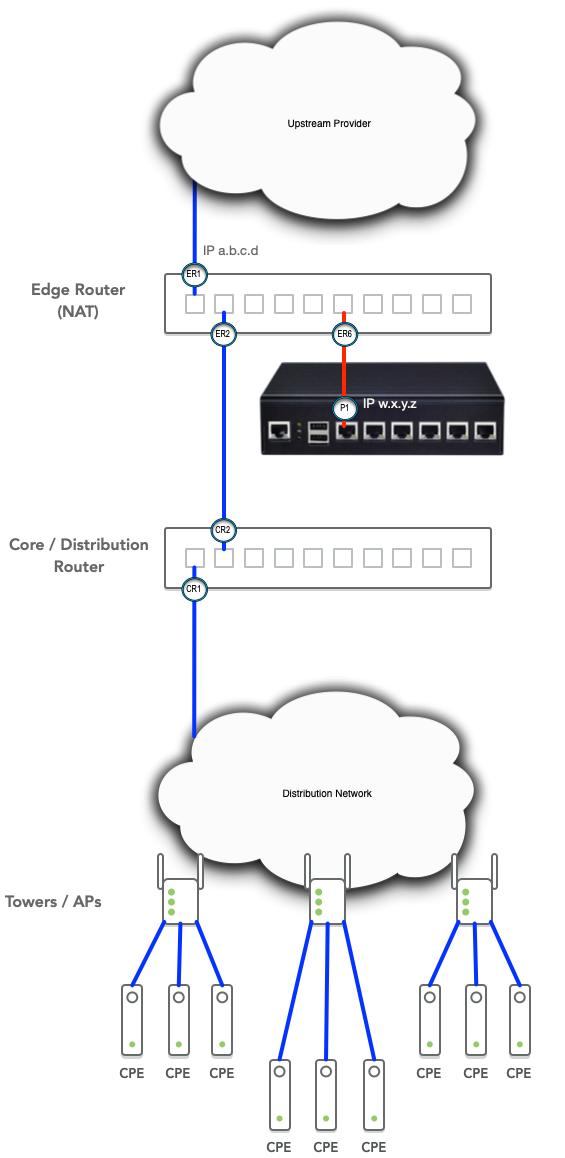 5. Going Inline
Once we have validated that the appliance or server has been installed correctly, it's time to put the device inline. Connect the internet-facing (odd-numbered) side of the Preseem bridge to your edge router, and the subscriber-facing (even-numbered) to your downstream device.
In the example below, P3 and P4 on the Preseem appliance form a Layer 2 bridge, intersecting traffic between ER8 and CR9.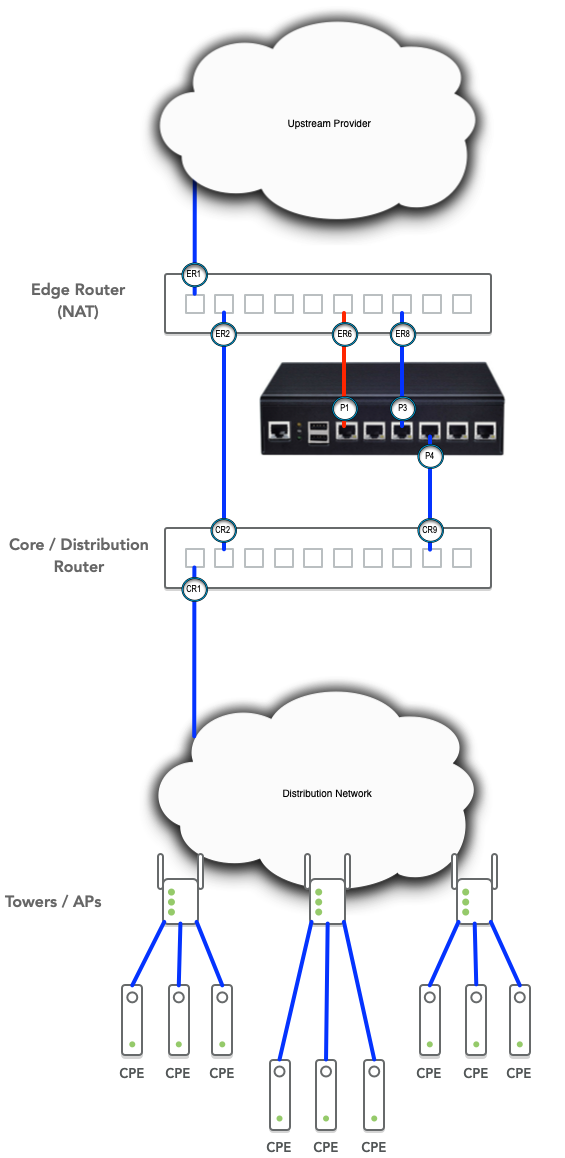 6. Configure Resiliency via OSPF
Once the Preseem box is inline, simply configure OSPF on your routers to have a low-cost path through the Preseem box, with a high-cost path around it. This will ensure that traffic gets through the network regardless of the status of the Preseem box.