Preseem can integrate to your Powercode system to keep in sync with customers, services and network infrastructure. The following steps describe how to setup Powercode for use with Preseem.
Access to Subscriber Information
Log into Powercode as an administrative user. Under Config->System Configuration->API, click the Generate button.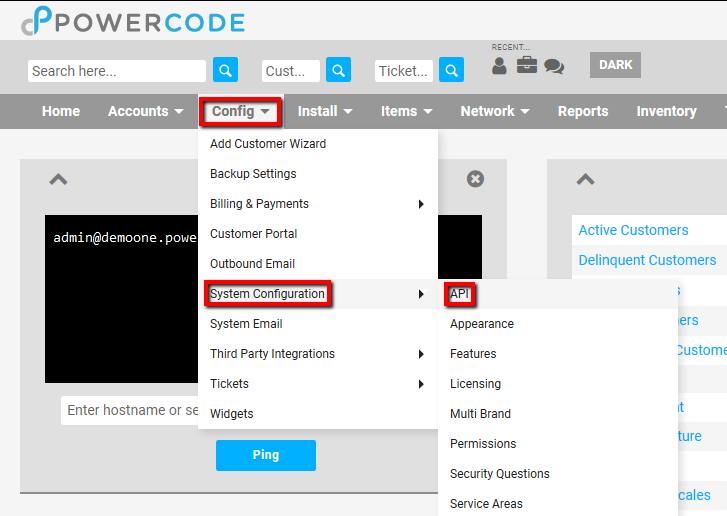 Add a description and fill in the source IP as 35.192.219.237.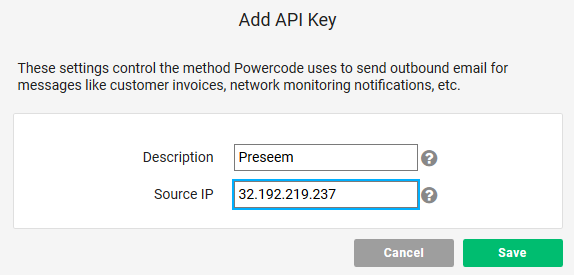 Click Save. Copy the generated API key, and send that key, along with the URL to your Powercode instance, to the Preseem support team.

Preseem as BMU
The next step is to add Preseem as a BMU. Click the Network menu and select BMU Overview.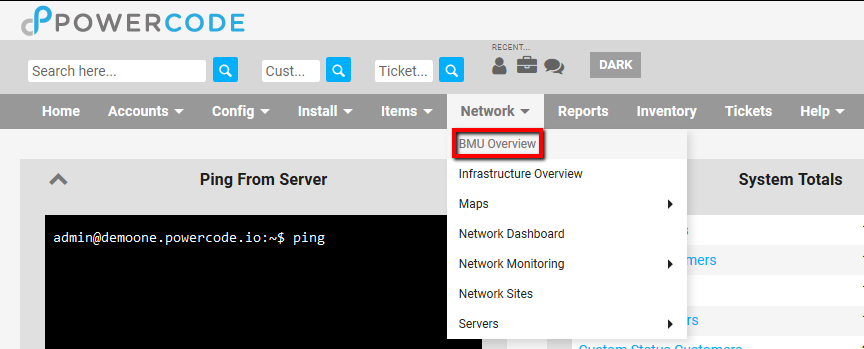 From the BMU Overview screen, click the "Add New BMU button and select "Preseem". Fill in a name and an API key that you have obtained from Preseem, and click the Add button.

After this, you should see Preseem in the list of BMUs.

Preseem also needs an SNMP read community that it will use to poll the APs from the Preseem appliance itself; please provide this to the Preseem support team, along with your Powercode URL and API key.